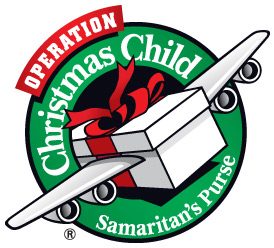 National Collection Week for 2017 is November 12-19, 2018.
Collection Hours/Days include:
Monday, November 12: 8-9 am & 1-4 pm
Tuesday, November 13: 8-9 am & 1-4 pm
Wednesday, November 14: 8-9 am & 1-4 pm
Thursday, November 15: 8-9 am & 1-4 pm
Friday, November 16: 8-9 am & 12-3 pm
Saturday, November 17: 4-6 pm
Sunday, November 18: 12-2 pm
Monday, November 19: 9-11 am

Find out more at http://www.samaritanspurse.org/what-we-do/operation-christmas-child.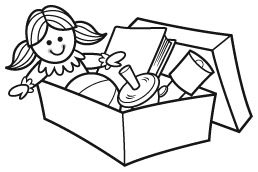 Need ideas on what to pack in your shoe box gift?
Click on the below image to download a flyer which includes a packing label.
 
FOLLOW YOUR BOX:
By making your shoe box donation online ($7 to help offset shipping costs), you can follow where you donation goes. Click here to learn more: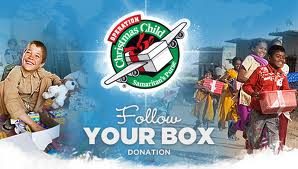 For any questions regarding Operation Christmas Child at EPAA, contact Merrilyn Johnson, relay center coordinator/project coordinator at EPAA at merrilyn.johnson@epaacademy.org.
 
For extensive resources about Operation Christmas Child
and Samaritan's Purse, go to http://www.samaritanspurse.org/index.php/occ/.